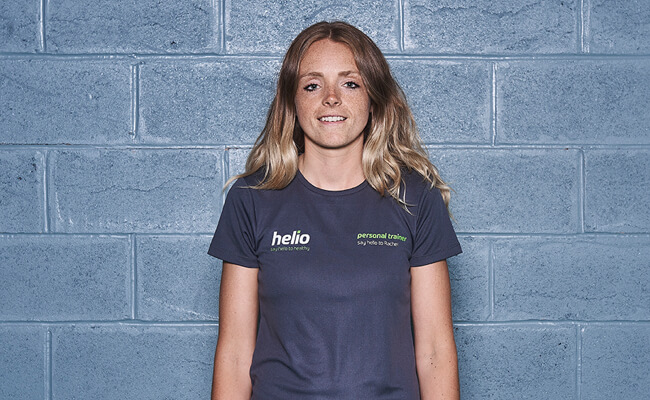 A driven, self-motivated individual who is passionate about helping others achieve their fitness goals.
Although Rachel is a newly qualified Level 3 personal trainer and Metafit coach, she has also achieved a Level 2 and 3 BTEC National Diploma in Sport.
"I am very open-minded and believe that everybody is different. I work with all of my clients every step of the way on their fitness journey, offering my full support and design them a programme that is specific to help them achieve the results they want."
Most people associate fat loss with cardio; however the real focus should be on strength training. Using big compound movement with weights such as squats, deadlifts and cleans incorporated with high metabolic training should be your priority when seeking fat loss.
Building lean muscle is a main priority in the gym as the more lean muscle you have on the body, the more fat you will burn. I can create tailor-made programmes mainly focusing on weight training, healthy eating and building lean muscle.
Functional training develops exercises which allow individuals to perform the activities of daily life more easily and without injury. It includes a variety of exercises that work on flexibility, core, balance, strength and power. It is very beneficial and nearly every session is different.
Putting in all the hard work at the gym should be complemented by having the right diet. That doesn't mean crash dieting or cutting out food groups. Eating a balanced diet which is high in protein and low in saturated fats is a great start.
As sport is my passion it's amazing to see that same passion develop in our members.