How hard could a month of burpees be? Very hard, it turns out. The burpee is a phenomenal exercise although we all do love to hate it. In fact, it's perhaps the very best bodyweight exercise there is, working a multitude of muscles as well as getting the heart pumping. If you could only ever do one bodyweight exercise for the rest of your life, the burpee might well be your best pick. All of this might seem an overstatement, but it's vital to comprehend just how good for you the burpee is before you try them – because once you...

Today we're talking about the impact food has on our mental wellbeing. Stress and exercise seem to have a bidirectional relationship — working out can help to reduce stress levels, but it's our stress levels that often kill our motivation to workout. Stress is is also linked with troubled sleeping patterns, poor eating habits and can have a significant impact on our immune system, making post workout recovery harder. But here's the good news — there is plenty of research to show that diet and exercise can help reduce anxiety levels, so let's make sure we're eating well to feel good inside...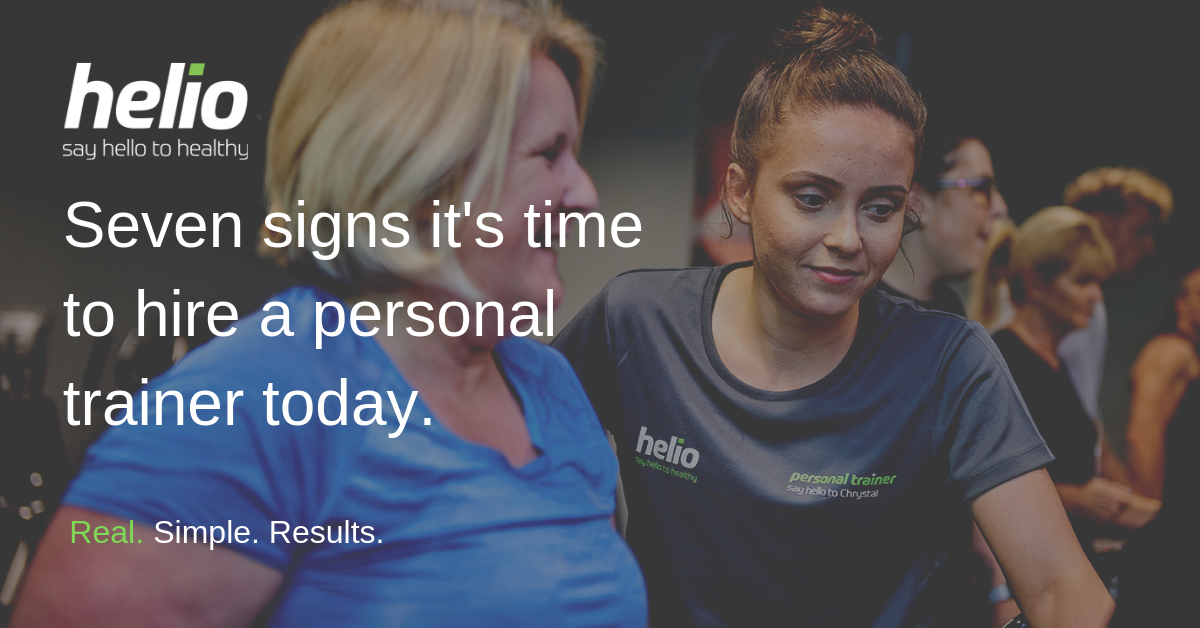 Seven Signs It's Time To Hire A Personal Trainer Health and fitness can be like riding a roller coaster. One day you feel like things are great and you have the energy to ride the coaster all the way to the top. The next day, however, you feel like nothing is going right and you're in constant free fall. Plenty of people get on the roller coaster ride and experience the thrill, exhilaration, and suspense of heading into the first upside-down loop. But when the ride comes to a stop, they've had enough and fall out of the car, never to return again. To achieve optimal health and fitness,...