How hard could a month of burpees be? Very hard, it turns out. The burpee is a phenomenal exercise although we all do love to hate it. In fact, it's perhaps the very best bodyweight exercise there is, working a multitude of muscles as well as getting the heart pumping. If you could only ever do one bodyweight exercise for the rest of your life, the burpee might well be your best pick. All of this might seem an overstatement, but it's vital to comprehend just how good for you the burpee is before you try them – because once you...

Use this 9 move workout to build lean muscle! Just because gyms are closed during these unprecedented times doesn't mean we can't keep our training on track. Sometimes it's easy to forget just how simple it can be to get a little fitter. You don't need technological marvels strapped to every part of your body or racks straining under heavy weights on hand. You just need to push your body a little bit further than it's used to being pushed, and one excellent way to do that is to pull a stretchy bit of elastic in several directions.  Resistance bands are cheap and effective for...

Today we're talking about the impact food has on our mental wellbeing. Stress and exercise seem to have a bidirectional relationship — working out can help to reduce stress levels, but it's our stress levels that often kill our motivation to workout. Stress is is also linked with troubled sleeping patterns, poor eating habits and can have a significant impact on our immune system, making post workout recovery harder. But here's the good news — there is plenty of research to show that diet and exercise can help reduce anxiety levels, so let's make sure we're eating well to feel good inside...

TOP 10 Rules For Fat-Burning Exercise! If blasting body fat and burning calories is one of your main exercise goals, these 10 fat loss exercise tips will ensure you get the most out of every fat burning workout minute. Choose your fat loss exercise carefully There is no such thing as the 'ultimate' calorie-burning activity. Energy burned is dependent not just on the activity itself, but on how much effort you put in, how skilled you are at it, how long you do it for, and how often. So choose a fat burn exercise that you are going to do regularly and consistently....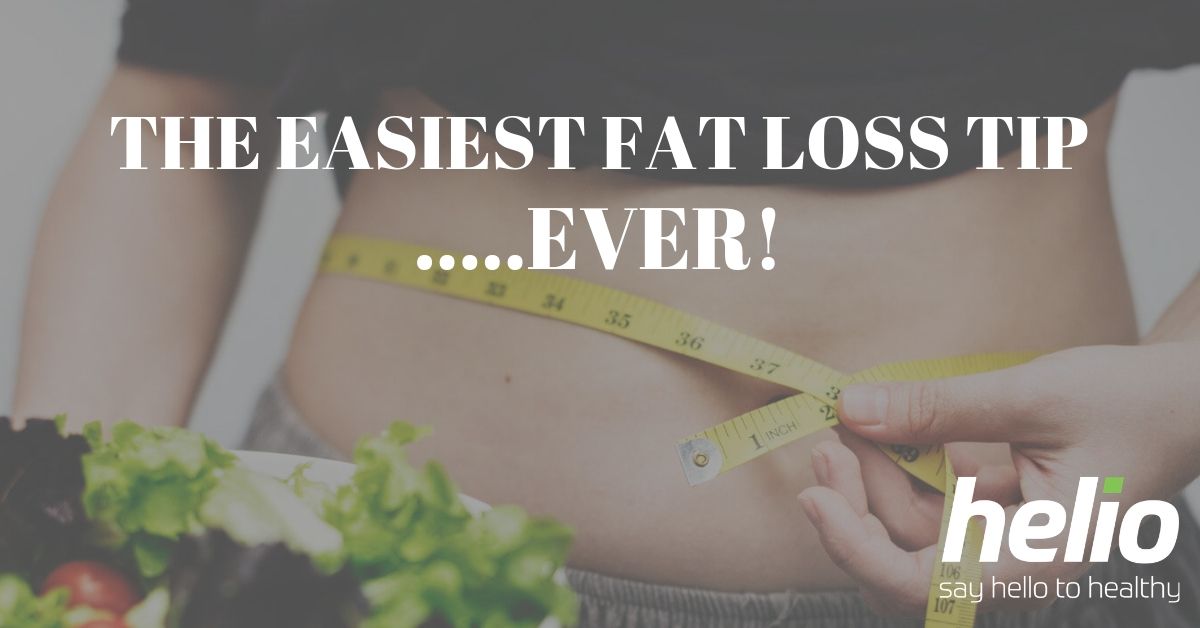 The Easiest Fat Loss Tip...
Rather than suffering through an unsustainable crash diet, use these seven easy tips to improve your day-to-day diet. Making wholesale changes to your diet overnight in an effort to eat more healthily is very rarely the right way to go. Such dramatic shifts are almost impossible to maintain, and generally no fun at all to try to stick to. A better strategy is to make a few small healthy changes that improve your diet, changes that feel achievable but still yield tangible rewards in terms of better health. To help you out, here's seven such changes. 1.      Re-Organize your kitchen "Spring clean your kitchen"....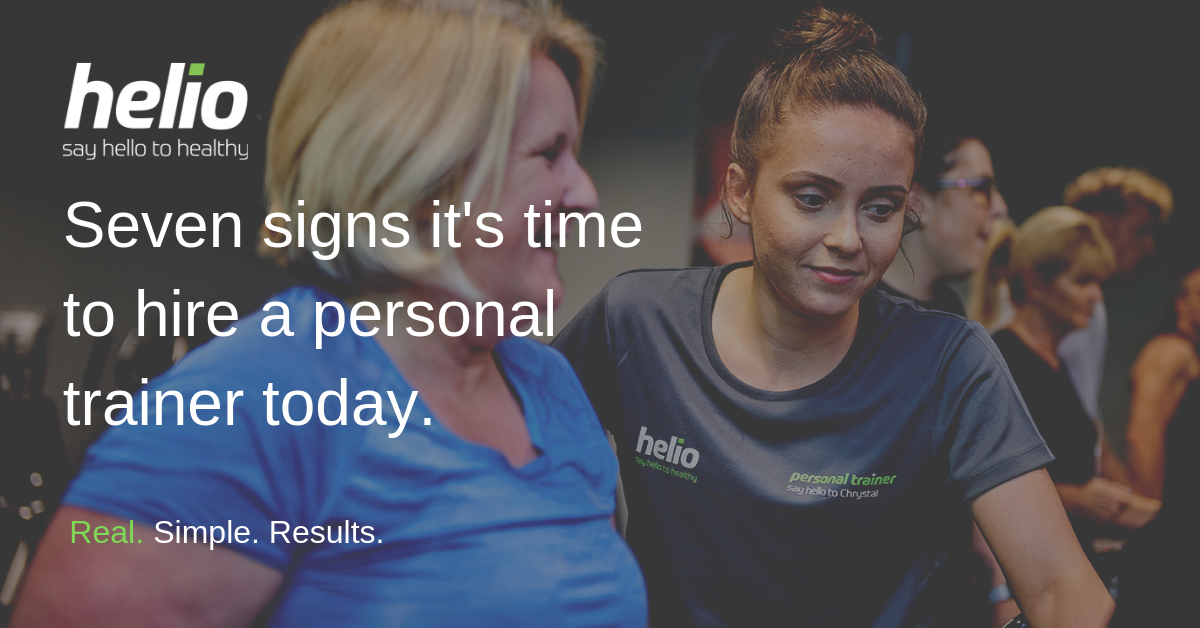 Seven Signs It's Time To Hire A Personal Trainer Health and fitness can be like riding a roller coaster. One day you feel like things are great and you have the energy to ride the coaster all the way to the top. The next day, however, you feel like nothing is going right and you're in constant free fall. Plenty of people get on the roller coaster ride and experience the thrill, exhilaration, and suspense of heading into the first upside-down loop. But when the ride comes to a stop, they've had enough and fall out of the car, never to return again. To achieve optimal health and fitness,...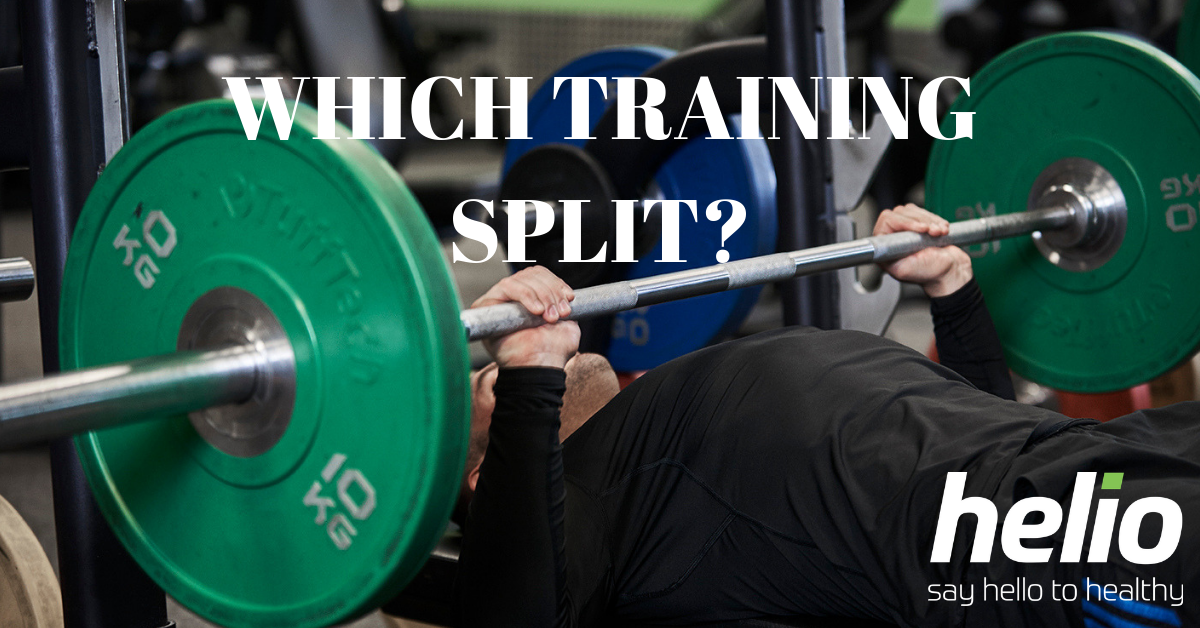 Training splits. When it comes to weight training there's a lot of different approaches, mainly what kind of workout split you do and what your main goal is. The amount of free time you have should decide this. Some people may only be able to get to the gym a few days each week, where as others can get there every day. If your goal is to build muscle but you can only get to the gym three times a week, it wouldn't make sense to train one body part each session, It would make sense to do a full body session...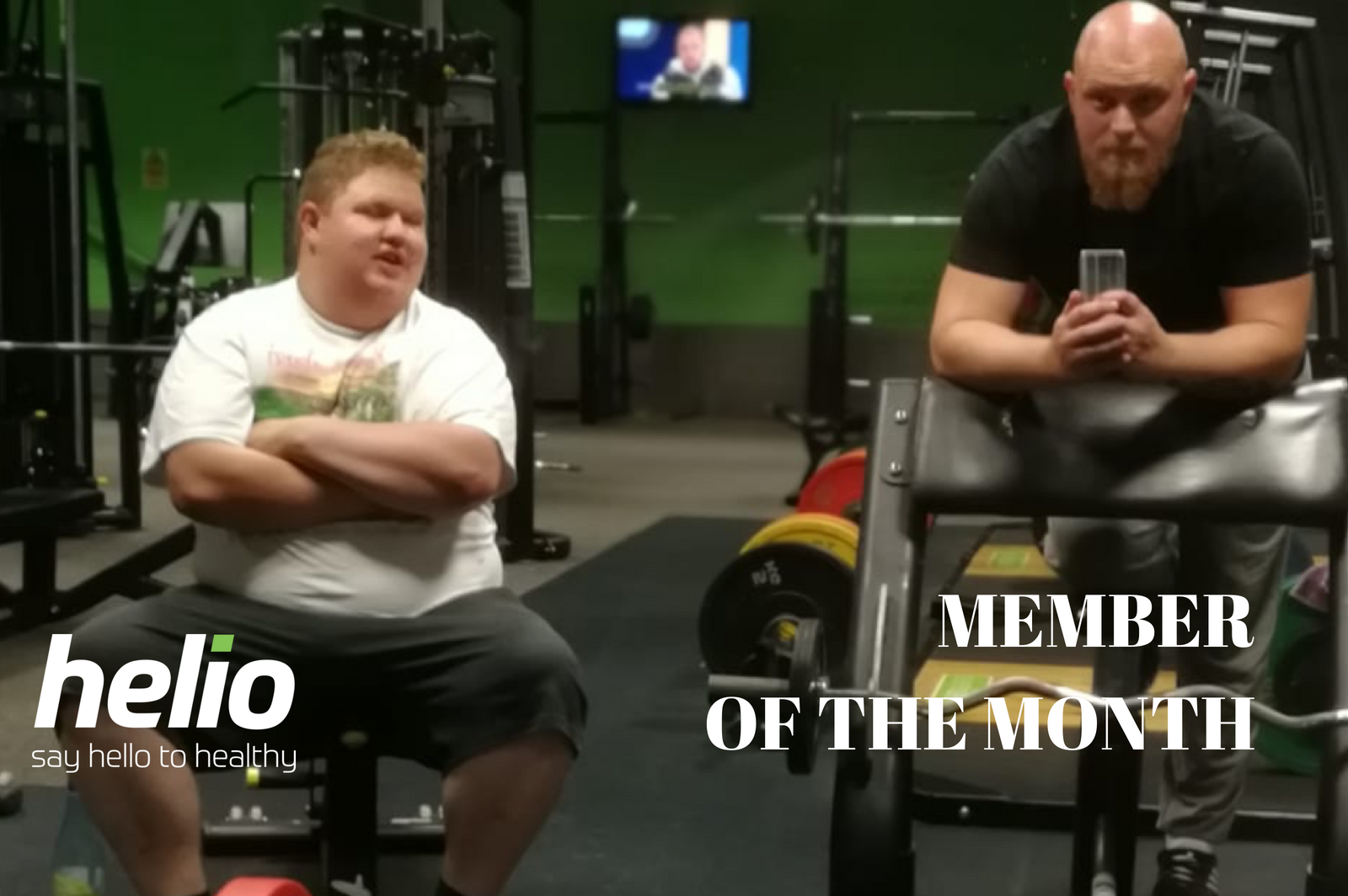 Name: Chris Middleton. Gym Activity: Personal Trains with Martin. Unique Fact: Volunteers at the train station and drives trains. Chris is a regular gym member and trains with Martin 3 times per week  ABOUT MEMBER OF THE MONTH - CHRIS How do you feel about become Member of the Month? Very happy to be given this. What is your gym goal and how are you going about achieving it? To keep fit & tone up by working hard on my sessions. What is your favourite part about Helio? The staff especially Martin & Tracy. ...