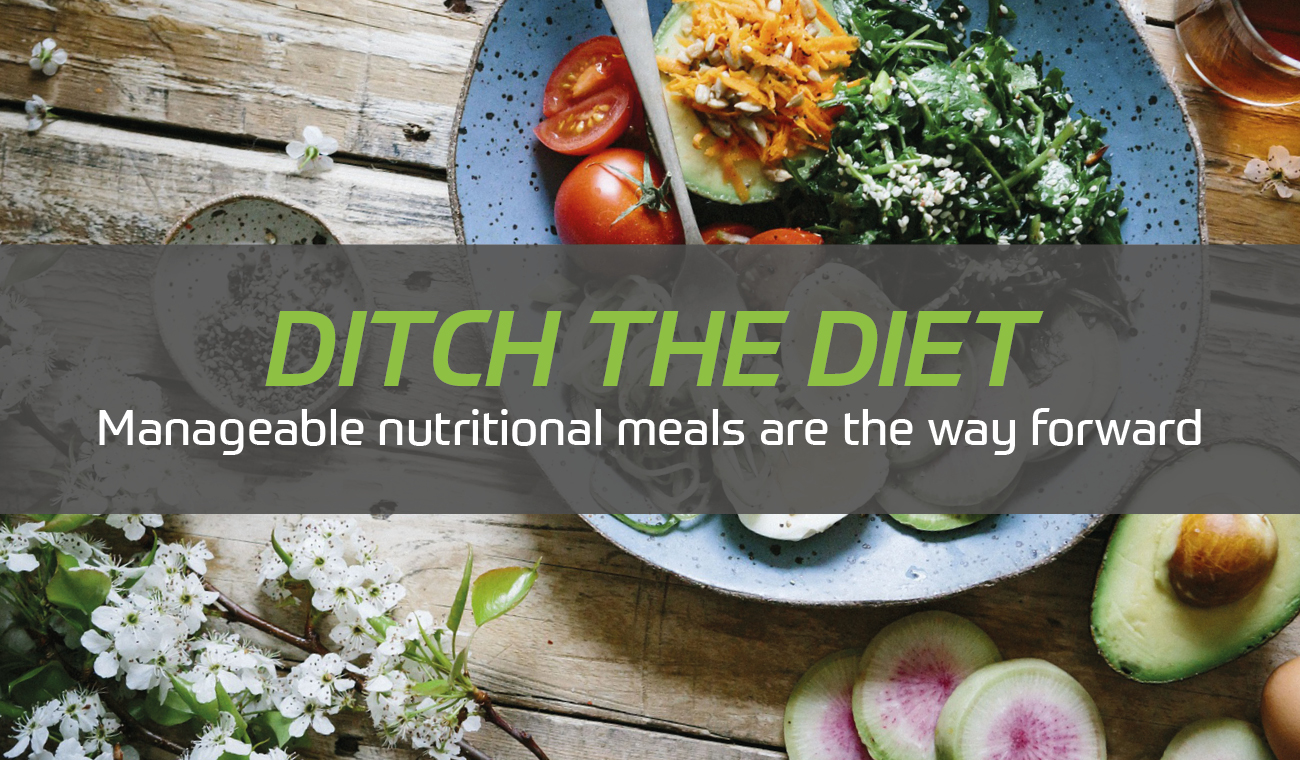 Ditch the Diet – Manageable Nutritional Meals
Helio is more than a gym, it's a health community that welcomes everyone. Our team of PTs are highly experienced and trained, welcoming and approachable. Whatever your interest, be it PT sessions, free weights or CV, Helio has the right facilities to help you achieve your fitness goals.
Being healthy is a lifestyle not a passing fad – eating manageable nutritional meals is the way forward! We have listed our top tips to stay healthy and nutritious, so you don't fall into the routine of fad diets! This is the first step to your lifestyle change.
Whole Foods Challenge
Make sure you check the ingredients on packaged foods and only buy if they contain real food ingredients you recognise and would use in the kitchen; Thiamin (B1), Mono and Diglycerides of Fatty Acids, Antioxidant: Ascorbic Acid, need we continue? If there's even one ingredient that makes you confused, skip it!
Simple and Easy Meals
Your yummy and healthy meals don't have to be packed full of ingredients. Keep the list of ingredients short and sweet, just make sure to include a source of whole grains, lean protein and healthy fat in each meal. Try a chicken stir fry in sesame oil on top of brown rice. It can be whipped up within 15 minutes, leaving you time to relax and enjoy the meal.

Slow and Steady Wins The Race
When you eat slow, you achieve better digestion and hydration, easier weight loss or maintenance, and a greater satisfaction with your meal. Your body will have time to recognise that you're full, as it takes about twenty minutes from the start of a meal for the brain to send these signals out. The extra calories you ingest, simply because you didn't allow your body time to register that it no longer required food, can quickly stack up. The moral of the story is: Slow down your eating and enjoy improved health and well-being.
Regular Eating Schedule
To regulate your digestive system, blood sugar and insulin levels, and appetite, try to eat meals and snacks no more than four hours between each other. When you have a snack, try to stick to one or two a day, ideally fruit or vegetables. You will find that, when eating on a regular schedule, it will be easier to stop eating at the end of a meal, you will be ready to eat at mealtimes, your thoughts of food will significantly decrease between meals and you won't need to indulge on high fat snacks because of missed meals.

Your Body Knows Best
You need to remember that your body knows best! It will tell you when it's hungry and when it's full. Real hunger builds up gradually. You don't need to eat at any other time. Eat when you're hungry and stop when you're full, meaning satisfied, not so stuffed that you feel like your button will pop off your jeans! Stop eating as soon as you even think you're full. Wait a few minutes. If you feel hungry again after five minutes, then eat.