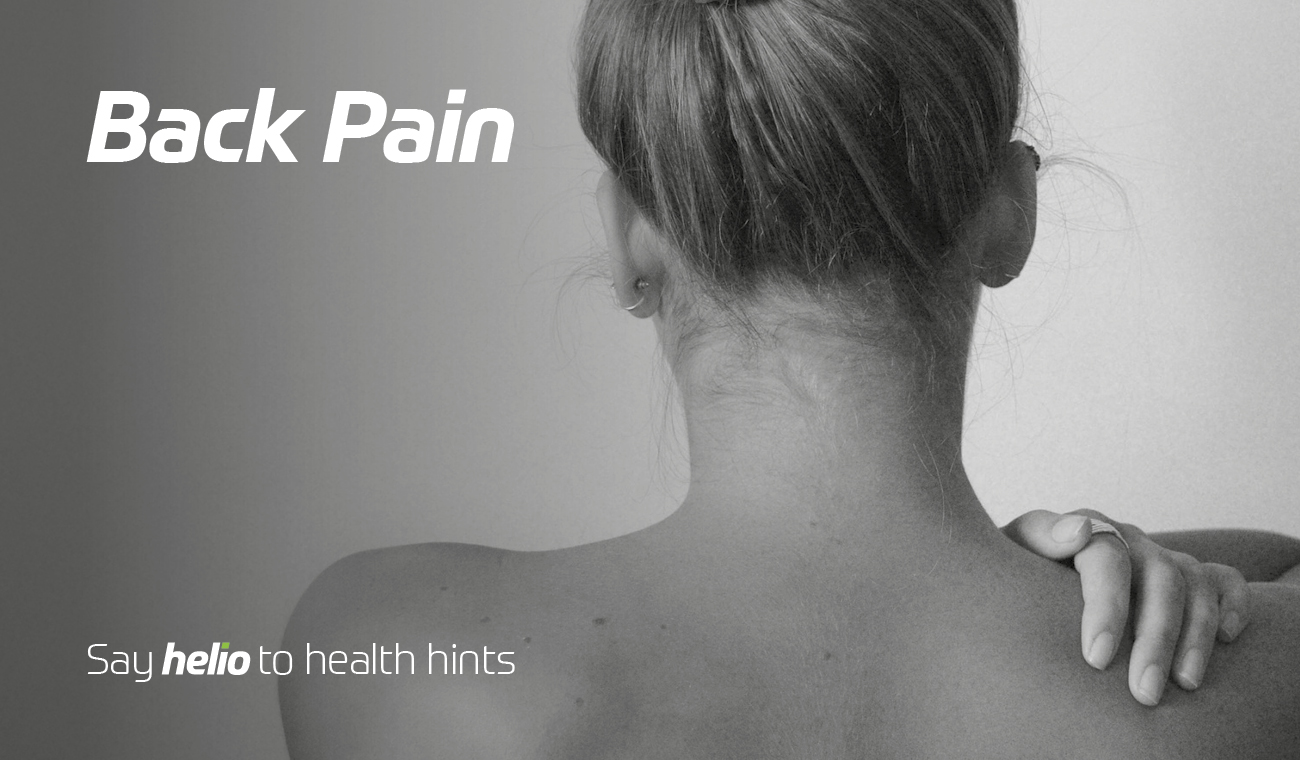 Helio Health Hints – Back Pain
Back pain doesn't discriminate, and over 90% of people will suffer from it at some point of in their life. It will usually improve within a few weeks or months, but if the pain is too much in the meantime, there are several things you can do to help reduce it.
If these simple measures aren't effective, there are a range of specialist treatments that can be recommended by your GP or physiotherapist.
Helio is more than a gym, it's a health community which welcomes everyone, so we have compiled a list below of the main treatments for back pain, and some exercises you can try at home.
Make sure you keep fit and stay active

Complete some simple back exercises and stretches

Treat the area of pain with hot and cold packs

Relax and don't over exert yourself
It is important to keep moving and continue with your normal daily activities as much as you can. Recovering quickly with bed rest is a myth, as people who stay active are likely to recover quicker.
Simple back exercises and stretches can help reduce back pain, they can be done in the comfort of your own home, or with a physiotherapist. Regular exercise as well as your stretches can also help strengthen your back.
You could also apply a hot water bottle to the affected area or take a hot bath. These have been found to ease the pain at the start. Ice packs can also cause short-term relief.
When starting out with the exercises and stretches, go gently to get used to the movements and work out how far you can go into each position without feeling pain. Aim to do this routine at least once a day if the pain allows.
Helio's team of PTs are highly experienced and trained, welcoming and approachable. Say Hello to Healthy with Helio.