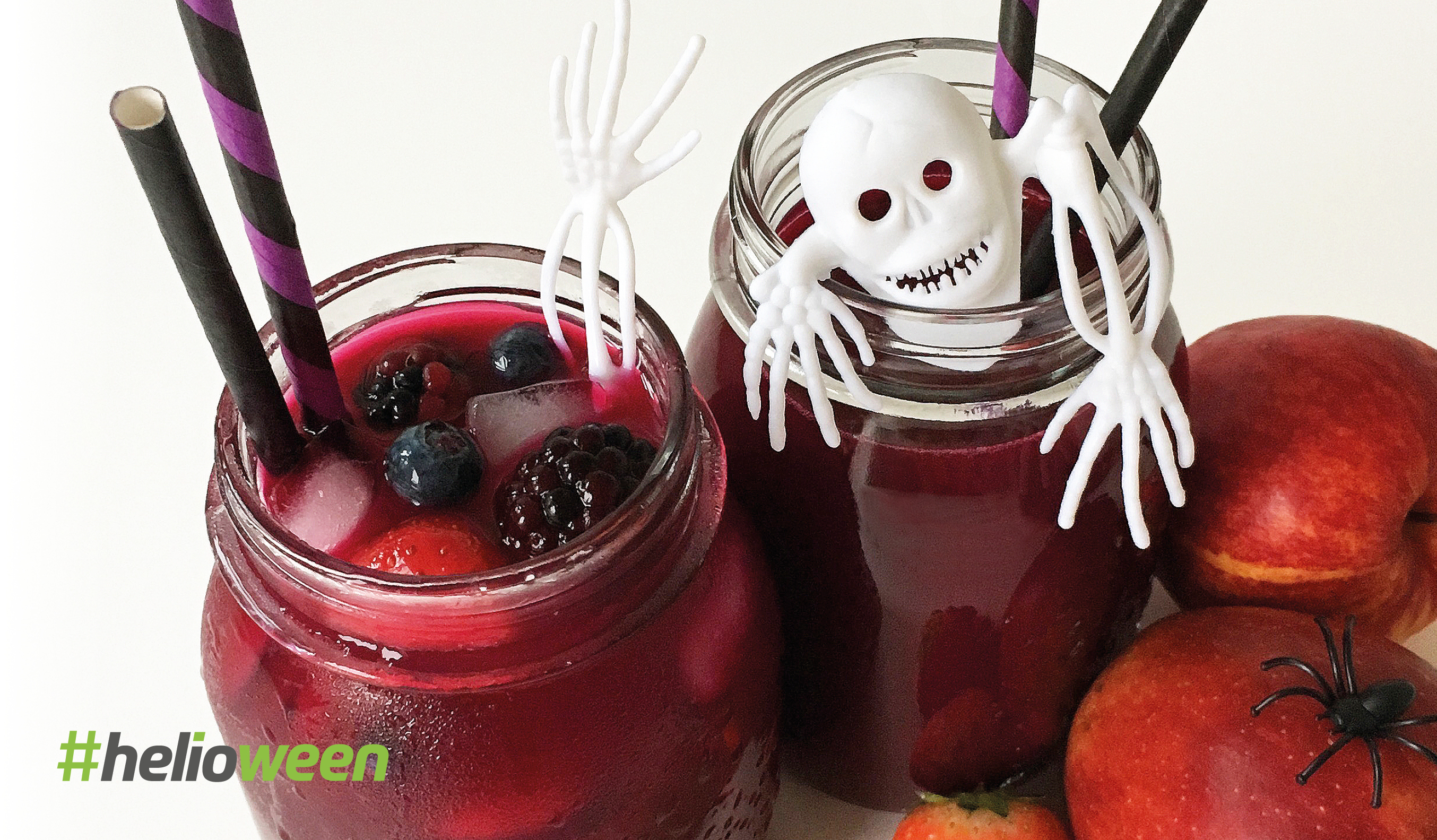 Helioween Healthy Treats (no tricks here!)
Halloween is the time for trickery and mischievousness but you will find none of that at Helio. We're an open book ready to help our members and answer any questions you may have. With that in mind we have let loose a few of our Helioween scary smoothies from our recipe book!
Green-Eyed Monster Smoothie
If you want to scare you friends, family and children with a spooky drink whilst still being healthy, then this is the drink for you.
To prepare you will need:
1 ripe banana, sliced
75g cup pineapple
A handful of baby spinach
1 tsp. ground flax seed
240 ml almond milk
75g cup crushed ice – or to taste
All you need to do is add all the ingredients into a blender until smooth! To serve drop in some candy eyes and a spider straw to ramp up the spookiness. These quantities will make either one large smoothie or two small ones. Double up as you see fit!
Blood Red Punch
If you're afraid of the Green-eyed Monster then how about the Blood Red Punch, guaranteed to give someone a fright, whilst helping them achieve their 5 a day!
To prepare you will need:
120 ml water
120 g low fat vanilla yogurt
85 g red grapes
75 g frozen or fresh strawberries
75 g frozen or fresh blueberries
60 g frozen or fresh raspberries
Simple and quick to prepare, just place all the ingredients in a blender and (until) smooth. One – two servings produced. To garnish let some berries flow in the top with maybe a gooey spider lurking below…